Why register as a user?
(This is a one time popup)
With a username, you become a part of our community.  
As a member, you can share your knowledge in the following ways.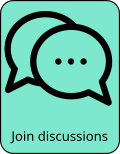 To register, click on the red person icon at the top right or this link.
We will not know anything about you other than your email, used for password confirmation and communications.  
For next steps, see FAQ for: How can I register as a user?
Outline

Poolblood is the stage name used by singer-songwriter Maryam Said, whose melancholic songs alternate between muted and contemplative indie folk and quiet and introspective indie rock. By contrast, their first release, the EP Yummy in 2019 had more of an attack and was closer to having a conventional indie rock feel. Their songs come with some emotional weight, typically revolving around relationships, romantic or otherwise. They sing in a lovely, soft voice that projects intimacy and vulnerability. The arrangements tend to be on the pared down but imaginative side with an occasional interest in orchestral elements. There are glimpses of an adventurous streak in their work as well, specifically suggested by the instrumental piece "beam" (in 2023's mole) that brings in distortion and noise. 
Schedule

We currently have no events listed for Poolblood.
Comments