Why register as a user?
(This is a one time popup)
With a username, you become a part of our community.
As a member, you can share your knowledge in the following ways.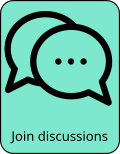 To register, click on the red person icon at the top right or this link.
We will not know anything about you other than your email, used for password confirmation and communications.
For next steps, see FAQ for: How can I register as a user?
Outline

Skullcrusher (Helen Ballentine) is a singer-songwriter who writes mostly quiet and intimate songs in the indie folk style. Her songs generally inhabit the low to mid tempo range, a downbeat, melancholic mood, and the kind of sparse arrangements that suggest small spaces. She has a bashful, smoky voice that barely rises above the instrumentation. Her songwriting is quite lyrical that focuses on conveying a complex emotional state rather than pushing catchy tunes and hooks. There are some off the beaten path, swirly guitar lines that break the usual folk mold between her strummed chords and leads. Plus an occasional use of the banjo, which is a nice touch. Her debut album, Quiet the Room (2022) has a few pieces in which she experiments with noise and short instrumental pieces as well.
Schedule

We currently have no events listed for Skullcrusher.
Comments