Why register as a user?
(This is a one time popup)
With a username, you become a part of our community.
As a member, you can share your knowledge in the following ways.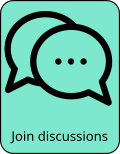 To register, click on the red person icon at the top right or this link.
We will not know anything about you other than your email, used for password confirmation and communications.
For next steps, see FAQ for: How can I register as a user?
Outline

Melanie Charles is a singer-songwriter, flautist, and producer (using the moniker D'Flower) who works across genres as she creates hybrid forms of jazz, soul, and hip-hop. She frequently takes jazz or soul songs in the classic style and restructures them as modern pieces with a strong hip-hop foundation using contemporary production techniques. She does this through sampling and loops in the remixing process or by building the songs from the ground up, or both, as is often the case. Her 2021 album Y'all Don't (Really) Care About Black Women is her reinterpretation of some of the jazz classic in the Verve catalog, originally delivered by classic artists like Sarah Vaughan and Dinah Washington, in this exact manner. She is a powerful singer who can float between jazz and soul traditions, continuing her tendency to hybridize forms.
Schedule

We currently have no events listed for Melanie Charles.
Comments