Why register as a user?
(This is a one time popup)
With a username, you become a part of our community.
As a member, you can share your knowledge in the following ways.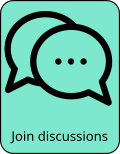 To register, click on the red person icon at the top right or this link.
We will not know anything about you other than your email, used for password confirmation and communications.
For next steps, see FAQ for: How can I register as a user?
Outline

Melenas is a Pamplona based band that plays their indie rock with an upbeat jangly pop feel and some classic girl band vocal harmonies, but then throws up a shoegaze type wall of fuzz every now and then to make things more interesting. Their music sometimes shows shades of dream pop effects as well, especially when they downshift to a calmer pace. There is good variety in their music in terms of the way they play around with their overall feel, which takes place underneath a rugged garage surface that they otherwise do not deviate much from. Vocalist Oihana Herrera sings in Spanish only. Their songs are melodically strong, effective in mid tempo ballads, somber when they slow it down and catchy with an additional bounce when they kick to a higher gear.
Members

Oihana Herrera: guitar, vocals
Leire Zabala: bass
María Zubiaur: keyboards
Lauri Torres: drums
Schedule

We currently have no events listed for Melenas.
Comments