Why register as a user?
(This is a one time popup)
With a username, you become a part of our community.
As a member, you can share your knowledge in the following ways.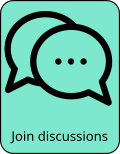 To register, click on the red person icon at the top right or this link.
We will not know anything about you other than your email, used for password confirmation and communications.
For next steps, see FAQ for: How can I register as a user?
Outline

Mega Bog is a project centered around singer, multi-instrumentalist and all-around idiosyncratic artist Erin Birgy, who has been developing a jazz-laden folksy style of her own. The offbeat and quirky nature of her songwriting brings to mind Cate Le Bon, while aspects of her delivery are reminiscent of Joni MItchell in her jazz period and early Lauri Anderson. She combines a wide range of musical ideas, including shifts in rhythm and melodic left turns into vibrant songs, each of which is distinct in its make-up and is often surprising. Her earlier recordings were in lo-fi mostly but still contained the blueprint of her music. As much as jazz and folk define the main axis of her music, she also frequently incorporates other styles, including shoegaze drones, industrial beats, chamber pop motifs, and so on.  The result is fascinating, multi-faceted music that is highly sophisticated and very rewarding.

If Cate Le Bon had a strong jazz streak and lived in isolation.
Schedule

We currently have no events listed for Mega Bog.
Comments