Why register as a user?
(This is a one time popup)
With a username, you become a part of our community.  
As a member, you can share your knowledge in the following ways.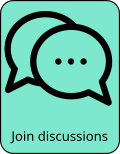 To register, click on the red person icon at the top right or this link.
We will not know anything about you other than your email, used for password confirmation and communications.  
For next steps, see FAQ for: How can I register as a user?
Outline

Maraudeur is a band based in Leipzig, Germany even though a few of the members live elsewhere in nearby countries. They play lo-fi post-punk with a lot of jagged edges and a DIY approach that is somewhat reminiscent of early '80s bands like Wire. Their songs have similarly stripped down melodic bits wrapped in a raw sound. The two bass guitars who are at the driver's seat setting the grooves also give them a distinctive tone. Their music has a playful upbeat feel along the lines of Bodega minus the manic energy. They are  generally comfortable with dissonance but do not go as far in that regard as bands like Palm or Palberta do. They sing in French, German, and English, and do so with a nice sway. 
Members

Lise Luve: bass, keyboards
Myriam Faisandier: keyboards
Camille Barth: drums
Morgane Adrien: bass, vocals
Charlotte Mermoud: bass, keyboards

Camille Barth: drums
Lise Sutter: bass
Charlotte Mermoud:
Morgane:
MYRIAM FAISANDIER: keyboards
Schedule

We currently have no events listed for Maraudeur.
Comments