Why register as a user?
(This is a one time popup)
With a username, you become a part of our community.
As a member, you can share your knowledge in the following ways.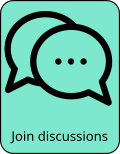 To register, click on the red person icon at the top right or this link.
We will not know anything about you other than your email, used for password confirmation and communications.
For next steps, see FAQ for: How can I register as a user?
Outline

DIIV is an indie band based in Brooklyn whose music tacks close to shoegaze but keeps it relatively light, allowing good chunks of sunshine to seep through the cracks along with some guitar jangle that splits the difference between The Cure and Echo and the Bunnymen. The vocals are clear and buoyant, with melodies that have an overall (relatively) upbeat tone. The band took a turn for a harsher sound on their most recent album as they increased the fuzzy distortion and brought down the mood quite a bit. There are still some indie rock bits in the songs, around the fuzzy guitars, with the level of swirl turned up while still retaining some hints of their jangle. Zachary Cole Smith's vocals are more subdued. So they are currently much deeper into the shoegaze territory than they had been in the past.
Members

Zachary Cole Smith (vocals, guitar), Andrew Bailey (guitar), Colin Caulfield (bass, keyboards, guitar, vocals) and Ben Newman (drums).


Schedule

Displaying 2 total events

| Show | Venue | City | Date and time | Tickets |
| --- | --- | --- | --- | --- |
| DIIV | Chalk, Brighton | Brighton (GB) | Mon, Aug 22, 2022 06:30 pm | |
| DIIV | Metronome | Nottingham (GB) | Tue, Aug 23, 2022 07:30 pm | |
Comments