Why register as a user?
(This is a one time popup)
With a username, you become a part of our community.
As a member, you can share your knowledge in the following ways.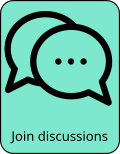 To register, click on the red person icon at the top right or this link.
We will not know anything about you other than your email, used for password confirmation and communications.
For next steps, see FAQ for: How can I register as a user?
Outline

Wild Nothing is multi-instrumentalist singer-songwriter Jack Tatum, whose music has been aligning tighter with '80s synth pop over the years. He uses plenty of jangly guitars, funky bass, sharp drums, most of which pushed through generous amounts of reverb. It is highly melodic music that often turns on phrases and motifs that would fit perfectly well in the new wave canon.  His work preceding 2016's Life of Pause was more along the lines of slightly lo-fi combination of chillwave and dream pop that did not rely on synths as much but had shimmering guitars at its center. His vocals had a hazier quality at the time, mixed at roughly the same level with the instruments, which added to the floating quality of his music. To this day, he tends to plays most of the instruments himself in his albums, but he also has a stable line up of musicians that work with him in live performances.
Schedule

We currently have no events listed for Wild Nothing.
Comments