Why register as a user?
(This is a one time popup)
With a username, you become a part of our community.
As a member, you can share your knowledge in the following ways.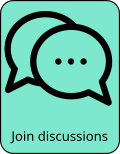 To register, click on the red person icon at the top right or this link.
We will not know anything about you other than your email, used for password confirmation and communications.
For next steps, see FAQ for: How can I register as a user?
Outline

Washed Out is the singer-songwriter, producer and multi-instrumentalist Ernest Greene, who works in the electronic music medium, typically constructing pieces of synth pop with warm and dreamy tones and lush arrangements. He also has a semi-ambient side when he decides to understate his melody and starts mixing his voice lower than the usual and his music acquires a mood-setting quality. He has pulled a few outside elements to his music in different outings, a touch of shoegaze in Paracosm (2013) and a smidge of hip-hop and dub beats in Mister Mellow (2017), all of which are handled with a fairly light touch, not quite deviating from his signature sound. His 2009 single "Feel It All Around" became ubiquitous with the TV show Portlandia. He is known as one of the pioneers of the chillwave style along with Toro y Moi.
Schedule

Displaying 1 total events
Comments