Why register as a user?
(This is a one time popup)
With a username, you become a part of our community.
As a member, you can share your knowledge in the following ways.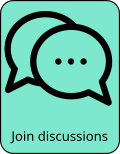 To register, click on the red person icon at the top right or this link.
We will not know anything about you other than your email, used for password confirmation and communications.
For next steps, see FAQ for: How can I register as a user?
Outline

Toro y Moi is the moniker used by singer-songwriter Chaz Bear (previously Chaz Bundick). In broad strokes, his music is slightly dance oriented electronic pop that also braches off into alternative R&B, disco, and even soft rock, depending on the album. He is an artist that regularly changes stylistic directions but the core of his music does not stray too far from the synth driven mid to low tempo R&B type grooves. There is a lot of care and attention to detail in the way his songs are constructed. With his unhurried riffs, layered vocals, and relaxed vocals, his music is generally in the same vein as LCD Soundsystem and Daft Punk, but with more high end cool night club vibes. His 2022 album Mahal was a result if his taking up an old project during the pandemic period, so it captures an earlier phase of the artist.
Schedule

We currently have no events listed for Toro y Moi.
Comments