Why register as a user?
(This is a one time popup)
With a username, you become a part of our community.
As a member, you can share your knowledge in the following ways.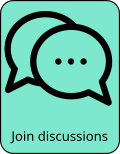 To register, click on the red person icon at the top right or this link.
We will not know anything about you other than your email, used for password confirmation and communications.
For next steps, see FAQ for: How can I register as a user?
Outline

Beach Fossils is an indie rock band from Brooklyn whose style consistently bends towards some form of dream pop and post-punk mixture with an eye towards a decidedly non-aggressive shoegaze. Their earlier albums were produced in hushed and muffled tones where the guitars stood out with their relatively brighter timbre. Their sound opened up considerably in Somersault, their 2017 album, where they increased the pop ratio while also adding broader dynamic contrasts and arrangements, and sharpening their melodies as well. They kept the jangly guitars and Payseur's understated, borderline monotone singing, though. Their 2021 album The Other Side of Life recasts some of their earlier songs in their catalog in acoustic jazz form.
Members

Dustin Payseur: vocals, guitars
Tommy Davidson: guitars
Jack Doyle Smith: bass
Anton Hochheim: drums
Schedule

Displaying 1 total events
Comments