Why register as a user?
(This is a one time popup)
With a username, you become a part of our community.  
As a member, you can share your knowledge in the following ways.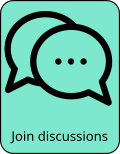 To register, click on the red person icon at the top right or this link.
We will not know anything about you other than your email, used for password confirmation and communications.  
For next steps, see FAQ for: How can I register as a user?
Outline

Deep Sea Diver is an indie rock band led by singer, songwriter, guitar player Jessica Dobson who brings a level of smooth melodic deftness as well as an indie pop type stylistic finish to the band's music. There are also some vague Americana vibes, especially in their earlier work. Dobson projects plenty of power with her voice, though her real head turner has to be her guitar work. She typically keeps it low key, lying low until it is time to let it rip, as one would expect from a seasoned ensemble player. When she unleashes the fuzz, it is forceful but under control. The rest of the band reciprocates this by performing as a tight unit, including their driving bass lines and steady-as-a-rock drum beats.
Members

Jessica Dobson: vocals, guitar, keyboard
Peter Mansen: drums
Garrett Gue: bass
Elliot Jackson: guitar, synth
Schedule

We currently have no events listed for Deep Sea Diver.
Comments