Why register as a user?
(This is a one time popup)
With a username, you become a part of our community.  
As a member, you can share your knowledge in the following ways.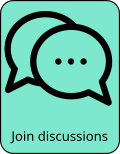 To register, click on the red person icon at the top right or this link.
We will not know anything about you other than your email, used for password confirmation and communications.  
For next steps, see FAQ for: How can I register as a user?
Outline

Big Mountain County (aka BMC) is a band based in Rome, Italy that plays old school psychedelic rock with all the fuzzy guitar swirl that rings out, riffs that feel rough and dirty, and a layer of haze that surrounds the music from all sides. The sound captures a lot of the looseness and the organic flow of the '70s, along with a tendency to frequently fall into a jamming mode and let the song take them where it wants to. They typically keep things unpolished in a garage rock kind of way, and do not shy from taking it up another notch into getting wonderfully messy at times. They have also begun to incorporate some krautrock elements into their music in recent years. They are a highly engaging band that puts out a memorable body of work. 
Members

Alessandro Montemagno: vocals, guitar
Andrea Pulcini: guitar, keyboards
Bruno Mirabella: drums
Francesco Conte: guitar, keyboards
Roberto Colella: bass
Schedule

We currently have no events listed for Big Mountain County.
Comments