Why register as a user?
(This is a one time popup)
With a username, you become a part of our community.  
As a member, you can share your knowledge in the following ways.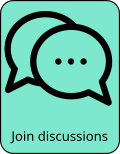 To register, click on the red person icon at the top right or this link.
We will not know anything about you other than your email, used for password confirmation and communications.  
For next steps, see FAQ for: How can I register as a user?
Outline

Beabadoobee is singer-songwriter Beatrice Kristi Laus, who started out back in the day as a bedroom pop artist working with a sparse set up on her guitar, as one often does. In the span of a year or so, she evolved into an indie pop act with an enviable string of well-written songs under her belt, often accompanied by a full band that gives her music more body as they push up the volume. Her songs have strong '90s alt rock elements with the ringing guitars and attacking drums, though all that is being filtered through the prism of melodic contemporary pop. She writes melodic music that does not rely on the catchy bits as much, but has a way of developing them into compelling tunes, suggesting perhaps an artist that is quickly maturing.
Schedule

Displaying 9 total events

| Show | Venue | City | Date and time | Tickets |
| --- | --- | --- | --- | --- |
| Somerset House Summer Series: Beabadoobee + Support | Somerset House | London (GB) | Wed, Jul 12, 2023 07:30 pm | |
| beabadoobee | Terminal 5 | New York, NY (US) | Mon, Jul 31, 2023 08:00 pm | |
| beabadoobee | Terminal 5 | New York, NY (US) | Tue, Aug 1, 2023 08:00 pm | |
| beabadoobee | Stage AE | Pittsburgh, PA (US) | Wed, Aug 2, 2023 07:00 pm | |
| Lollapalooza - 4 Day Pass with Kendrick Lamar, Billie Eilish, Red Hot Chili Peppers, Odesza, Lana Del Rey, and more! | Grant Park | Chicago, IL (US) | Thu, Aug 3, 2023 03:30 am | |
| beabadoobee | Pioneer Courthouse Square | Portland, OR (US) | Thu, Aug 10, 2023 06:30 pm | |
| Outside Lands (3 Day Pass) with Kendrick Lamar, Foo Fighters, ODESZA and more | Golden Gate Park | San Francisco, CA (US) | Fri, Aug 11, 2023 03:30 am | |
| beabadoobee | Paramount Theatre | Seattle, WA (US) | Fri, Aug 11, 2023 08:00 pm | |
| beabadoobee | The Greek Theatre - Los Angeles | Los Angeles, CA (US) | Mon, Aug 14, 2023 08:00 pm | |
Comments