Why register as a user?
(This is a one time popup)
With a username, you become a part of our community.
As a member, you can share your knowledge in the following ways.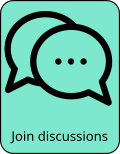 To register, click on the red person icon at the top right or this link.
We will not know anything about you other than your email, used for password confirmation and communications.
For next steps, see FAQ for: How can I register as a user?
Outline

Bakar is the stage name for Abubakar Baker Shariff-Farr, an eclectic artist whose music is built on mostly bare instrumentation around stripped down melodic lines and bare, no-frill beats. His vocal presentation swings freely back and forth between punk tones and soft rapping, mixing it with some soul and R&B along the way, though his music remains mostly gender agnostic.The sense of alienation he brings to his lyrics often aligns with his vocal affect as well. He sings with a relaxed misty voice with somewhat minimalist gestures. Every now and then his music folds into unexpected ballads with understated vocals and captivating melodies.

The new kid who wants to make friends with everyone in the classroom
Schedule

We currently have no events listed for Bakar.
Comments