Why register as a user?
(This is a one time popup)
With a username, you become a part of our community.
As a member, you can share your knowledge in the following ways.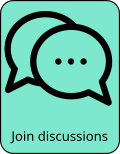 To register, click on the red person icon at the top right or this link.
We will not know anything about you other than your email, used for password confirmation and communications.
For next steps, see FAQ for: How can I register as a user?
Outline

Dominic Fike is a singer-songwriter who creates laid-back, catchy, and smart indie pop songs without being a stickler to formal conventions. He has some fluidity across boundaries as he frequently borrow bits and pieces from R&B, post-grunge, hip-hop, and other pop-adjacent genres. There is usually a strong and lively beat that is pretty central to his music, whether on some percussion, or his guitar strumming or vocal delivery. His arrangements tend to be relatively sparse. His production is quite polished but does not feel tightly regimented. He is able to project looseness into his songs, whether in the relaxed instrumentation or his vocals. He often displays some sense of humor in his songs, drawn from his ironic distance regarding his fame, among other things.
Schedule

We currently have no events listed for Dominic Fike.
Comments