Why register as a user?
(This is a one time popup)
With a username, you become a part of our community.  
As a member, you can share your knowledge in the following ways.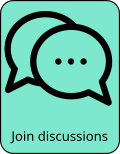 To register, click on the red person icon at the top right or this link.
We will not know anything about you other than your email, used for password confirmation and communications.  
For next steps, see FAQ for: How can I register as a user?
Outline

Abraham Alexander is a singer songwriter whose blues tinged music combines R&B and low key pop. His songs often have a melancholic tone that packs a palpable sense of loss and sorrow. This is more than just an artistic choice for him since loss is something he has experienced quite a bit in his personal life, whether it is being uprooted at a young age or experiencing multiple deaths in the family, and so on. All that longing finds its way into his music, which is all part of the intensely personal nature of his songs and the honesty that seems to be overflowing from every corner. He sings in a slightly raspy voice with a dreamy edge. His self-titled initial EP (2019) showed a much more bluesy side of the artist.
Schedule

Displaying 10 total events

| Show | Venue | City | Date and time | Tickets |
| --- | --- | --- | --- | --- |
| St. Paul & the Broken Bones - The Angels in Science Fiction Tour | Old National Centre | Indianapolis, IN (US) | Tue, Sep 26, 2023 07:30 pm | |
| Official 2023 ACL Fest Night: The Teskey Brothers w/ Abraham Alexander | Scoot Inn | Austin, TX (US) | Fri, Oct 13, 2023 09:00 pm | |
| Abraham Alexander | Last Exit Live | Phoenix, AZ (US) | Tue, Oct 17, 2023 08:00 pm | |
| Abraham Alexander (21+) | Moroccan Lounge | Los Angeles, CA (US) | Wed, Oct 18, 2023 06:30 pm | |
| Casbah Presents: Abraham Alexander | Voodoo Room at the House of Blues San Diego | San Diego, CA (US) | Thu, Oct 19, 2023 07:00 pm | |
| Abraham Alexander | 9th St. Parallel at Knitting Factory | Boise, ID (US) | Mon, Oct 30, 2023 08:00 pm | |
| Abraham Alexander | Slowdown | Omaha, NE (US) | Fri, Nov 3, 2023 08:00 pm | |
| Abraham Alexander | Wooly's | Des Moines, IA (US) | Sat, Nov 4, 2023 07:00 pm | |
| 89.3 The Current Presents: Abraham Alexander | Icehouse | Minneapolis, MN (US) | Sun, Nov 5, 2023 08:00 pm | |
| Abraham Alexander | Mercury Lounge | New York, NY (US) | Mon, Nov 13, 2023 06:00 pm | |
Comments