Why register as a user?
(This is a one time popup)
With a username, you become a part of our community.  
As a member, you can share your knowledge in the following ways.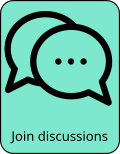 To register, click on the red person icon at the top right or this link.
We will not know anything about you other than your email, used for password confirmation and communications.  
For next steps, see FAQ for: How can I register as a user?
Outline

Devon Gilfillian is a singer and songwriter based in Nashville who works primarily in the soul genre but also has quite a bit of blues numbers in his repertoire. His soul has a retro, Motown type feel, usually at the mid tempo range with rich emotional texture. His voice has the smooth resonance that works best with soul, and slightly gruff tones that comes through when he shifts to blues. His music is generally fits nicely in the Black Pumas mold most of the time in terms of how he navigates his stylistic range. His confidence as a singer came through when he put together a cover version of Gaye's classic album What's Going On end to end, track by track in 2020. In the same spirit, quite a few of his songs focus on social justice related issues. 
Schedule

Displaying 13 total events

| Show | Venue | City | Date and time | Tickets |
| --- | --- | --- | --- | --- |
| Devon Gilfillian | The Sinclair Music Hall | Cambridge, MA (US) | Wed, Sep 27, 2023 08:00 pm | |
| WXPN Welcomes Devon Gilfillian - Love You Anyway Tour (21+) | Brooklyn Bowl Philadelphia | Philadelphia, PA (US) | Thu, Sep 28, 2023 08:00 pm | |
| Oceans Calling Festival - 3 Day Pass with Jack Johnson, John Mayer, The Lumineers, Alanis Morisette, and more! | Ocean City Inlet | Ocean City, MD (US) | Fri, Sep 29, 2023 03:30 am | |
| Oceans Calling Festival - Friday with Jack Johnson, Alanis Morisette, Slightly Stoopid, Third Eye Blind, and more! | Ocean City Inlet | Ocean City, MD (US) | Fri, Sep 29, 2023 12:00 pm | |
| Official 2023 ACL Fest Night: Devon Gilfillian | Antone's Nightclub | Austin, TX (US) | Fri, Oct 13, 2023 11:00 pm | |
| Devon Gilfillian | Cervantes Other Side | Denver, CO (US) | Mon, Oct 16, 2023 08:00 pm | |
| Devon Gilfillian | Knitting Factory Concert House - Boise | Boise, ID (US) | Wed, Oct 18, 2023 08:00 pm | |
| Devon Gilfillian (21+) | Polaris Hall | Portland, OR (US) | Thu, Oct 19, 2023 08:00 pm | |
| Devon Gilfillian (21+) | Tractor Tavern | Seattle, WA (US) | Sat, Oct 21, 2023 09:00 pm | |
| Devon Gilfillian | Cafe Du Nord | San Francisco, CA (US) | Wed, Oct 25, 2023 08:00 pm | |
| Devon Gilfillian | Troubadour | West Hollywood, CA (US) | Fri, Oct 27, 2023 07:00 pm | |
| Devon Gilfillian (21+) | Valley Bar | Phoenix, AZ (US) | Sat, Oct 28, 2023 07:30 pm | |
| Devon Gilfillian | Meow Wolf | Santa Fe, NM (US) | Sun, Oct 29, 2023 08:00 pm | |
Comments