Why register as a user?
(This is a one time popup)
With a username, you become a part of our community.  
As a member, you can share your knowledge in the following ways.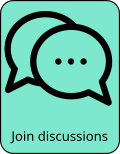 To register, click on the red person icon at the top right or this link.
We will not know anything about you other than your email, used for password confirmation and communications.  
For next steps, see FAQ for: How can I register as a user?
Outline

Son Little is the blues singer, songwriter, multi-instrumentalist Aaron Livingston who has been adding elements of R&B and soul to his music, and integrating them into a mixture that allows him to operate in a more genre agnostic manner. He is able to make this stylistic vagueness work for him both as a songwriter and as a performer. He has a lived in, elastic voice that stretches and snaps between raspy and smooth, which gives him a nice textural range. His songs usually have a natural, relaxed flow, but his 2022 album, Like Neptune, comes with some increased tension in his songs. He generally prefers simple and straightforward arrangements without too much instrumentation or polish in the studio, which gives his work an added sense of immediacy and directness.
Schedule

We currently have no events listed for Son Little.
Comments