A Winged Victory for the Sullen
Why register as a user?
(This is a one time popup)
With a username, you become a part of our community.
As a member, you can share your knowledge in the following ways.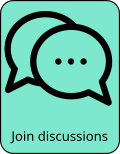 To register, click on the red person icon at the top right or this link.
We will not know anything about you other than your email, used for password confirmation and communications.
For next steps, see FAQ for: How can I register as a user?
Outline

A Winged Victory for the Sullen, or AWVFTS, is a neoclassical/ambient duo of composers, Dustin O'Halloran, a pianist and Adam Wiltzie, a sound engineer. They often create work that accompanies a visual presentation or a dance production, but also engage in stand alone projects. The duo uses piano, synths, and occasionally, orchestral elements to construct cinematic soundscapes that transports the listener. Their music has a decidedly floating quality that hovers in a ghostly manner. There is not much of a beat, or vocals, and the melodies are fairly subdued by design. It is meditative and immersive, enveloping the listener in sounds, textures, and harmonies, projecting a sense of tranquility and open spaces.
Members

Dustin O'Halloran: piano
Adam Wiltzie: production, sound engineering
Schedule

We currently have no events listed for A Winged Victory for the Sullen.
Comments