Why register as a user?
(This is a one time popup)
With a username, you become a part of our community.
As a member, you can share your knowledge in the following ways.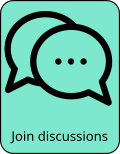 To register, click on the red person icon at the top right or this link.
We will not know anything about you other than your email, used for password confirmation and communications.
For next steps, see FAQ for: How can I register as a user?
Outline

The Flaming Lips is a band that is as old as the hills (or at least, some of the hills), bringing you different flavors of indie rock since they started in 1986. They are led by the creative and adventurous songwriting of singer Wayne Coyne, who consistently gravitates towards a psychedelic sound, combining it with ballads that are are vaguely romantic, gentle songs that are often unambiguously askew, and pieces of music that have a broad, expansive feel. They have gone through different stages throughout their career: from their early proto-grunge days in the '80s (think The Replacements) to their hard psychedelia meets noise days to their re-emergence as creators of pure pop gems. Then came the '00s where they took a turn to a more layered sound to wrap around said pop gems while not backing off of their trippy edge. That is where the band is currently, creating music that is more streamlined as Coyne continues to mature as a songwriter.
Members

Wayne Coyne: vocals, guitar, keyboards
Steven Drozd: guitars, keyboards, bass
Derek Brown: keyboards, guitars
Matt Duckworth Kirksey: drums, percussion, keyboards
Nicholas Ley: percussion, drums
Schedule

Displaying 2 total events
Comments