Why register as a user?
(This is a one time popup)
With a username, you become a part of our community.
As a member, you can share your knowledge in the following ways.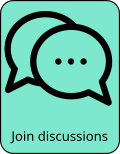 To register, click on the red person icon at the top right or this link.
We will not know anything about you other than your email, used for password confirmation and communications.
For next steps, see FAQ for: How can I register as a user?
Outline

Unknown Mortal Orchestra is an indie pop band originally from Auckland, New Zealand, that is led by singer and guitarist Ruban Nielson. Their music has a psychedelic edge, with an instantly recognizable sound that makes good use of reverb and a low level distortion. They capture the vintage late '60s vibe very well in their recordings and they do so with considerable clarity. The guitars sound fuzzy and jagged, but in a good way. Earlier recording saw Nielson make use of finger plucking in ways that were partly reminiscent of Alt-J, and mixes his vocals in very distinct ways that enhances the subtle psychedelic layer of their music. The drums have a choppy tone that also adds to their style. Their songs usually have an elegiac tone in their melodies, which plays nicely against their Prince-influenced soul/rock/pop hybrid style that extends to soft disco at times.
Members

Ruban Nielson: vocals, guitar, keyboards
Jacob Portrait: bass, synths
Kody Nielson: drums
Schedule

We currently have no events listed for Unknown Mortal Orchestra.
Comments