Why register as a user?
(This is a one time popup)
With a username, you become a part of our community.
As a member, you can share your knowledge in the following ways.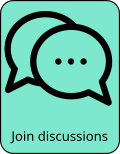 To register, click on the red person icon at the top right or this link.
We will not know anything about you other than your email, used for password confirmation and communications.
For next steps, see FAQ for: How can I register as a user?
Outline

TVAM is the moniker for producer Joe Oxley who combines electronic music with a variety of styles including krautrock, shoegaze, trip-hop, and psychedelic rock. Dramatic layering of synthesizers and electronic effects form the backbone of his work with the added electronic beats. He sings in an understated way where his voice is recorded relatively low, almost below the other instruments, and underneath some haze. This adds a level of dreaminess to the sound, but not in the relaxed, floaty way that one might expect. There is palpable tension in his music, some of which comes from the way he plays his psychedelic elements against his electronic instrumentation almost as a counterpunch.
Schedule

We currently have no events listed for TVAM.
Comments