Why register as a user?
(This is a one time popup)
With a username, you become a part of our community.  
As a member, you can share your knowledge in the following ways.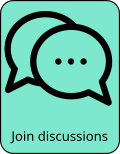 To register, click on the red person icon at the top right or this link.
We will not know anything about you other than your email, used for password confirmation and communications.  
For next steps, see FAQ for: How can I register as a user?
Outline

Poppy Ackroyd is a classically trained pianist, violinist, and composer who creates music mostly in the neoclassical style with some electronic and sonic experimentation that often goes under the hood. She uses parts of her instruments percussively or in unconventional ways, plucking strings on her piano, playing with its hammers and so on. She also pushes the sound through various electronic filters to create different sonic textures. Some of her stylistic embellishments are more prominently displayed in her remixes and reworked editions. In terms of overall feel and temperament, her work lives on the same plane as fellow neoclassical artists like Nils Frahms. In addition to her solo work, she is also a regular member of Joe Acheson's Hidden Orchestra project.
Schedule

We currently have no events listed for Poppy Ackroyd.
Comments