Why register as a user?
(This is a one time popup)
With a username, you become a part of our community.
As a member, you can share your knowledge in the following ways.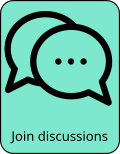 To register, click on the red person icon at the top right or this link.
We will not know anything about you other than your email, used for password confirmation and communications.
For next steps, see FAQ for: How can I register as a user?
Outline

Nov3l (earlier, Novel) is another band that came out of the highly productive partnership between the Varley brothers, Jon (guitar) and Noah (bass), and Bryce Cloghesy (saxophone), who are also at the core of Crack Cloud and Painted Fruit. In this edition, the band is deeply tied to the late '70s, very early '80s bass-driven, angular post-punk  with bright guitars along the lines of Gang of Four, Wire, and Television. They have an unpolished sound, with two guitars playing off of one another in quick, nervous, jumpy way. The vocals are somewhere between singing and blurting, and the saxophone adds a whole different layer on top of all that. The songs are very strong and they stand out without being too melodic. 
Members

Noah Varley: bass
Bennett Smith: guitar
Jon Varley: guitar
Bryce Cloghesy: saxophone
Mikhail Oreshkov: drums
Schedule

We currently have no events listed for Nov3l.
Comments