Why register as a user?
(This is a one time popup)
With a username, you become a part of our community.
As a member, you can share your knowledge in the following ways.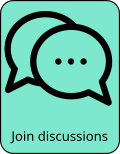 To register, click on the red person icon at the top right or this link.
We will not know anything about you other than your email, used for password confirmation and communications.
For next steps, see FAQ for: How can I register as a user?
Outline

My Education is an Austin based instrumental band that has been working in the post-rock genre for quite a few years now, creating plenty of expansive drones that build up the tension and grows in waves that swell and crash. James Alexander's viola adds a distinctive flavor to their sound. Their pieces typically follow a narrative arc that gradually builds up the tension after setting the mood, and resolves into waves that swell and crash, a cornestone of the genre. There are also other times where they sit on a theme and keep grooving to it. In recent years they also incorporated a prog element where they embellish on their themes and make use of riffs, which especially comes to the front in 2022's EMKA. Their 2010 album Sunrise is a live scoring of the FW Murnau's classic silent film of the same name (1926).
Members

James Alexander: viola, guitar
Earl Bowers: drums
Chris Hackstie: guitars
Kirk Laktas: keyboards
Brian Purington: guitars
Scott Telles: bass
Schedule

We currently have no events listed for My Education.
Comments