Why register as a user?
(This is a one time popup)
With a username, you become a part of our community.  
As a member, you can share your knowledge in the following ways.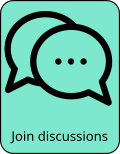 To register, click on the red person icon at the top right or this link.
We will not know anything about you other than your email, used for password confirmation and communications.  
For next steps, see FAQ for: How can I register as a user?
Outline

Explosions in the Sky is a veteran instrumental post rock band whose music follow the kinds of dramatic narrative arcs, which is common in the genre. They primarily work with three guitars and drums, as members occasionally move to keyboards or the bass. They transition back and forth between contemplative, melancholic tones that establish a sense of space, and intense sonic bursts that cut through them. Their particular brand of post-rock operates within the shouting distance of rock esthetics, even pushing into metal occasionally in the way they embark on multiple-pronged guitar attacks on top of pounding beats that build into an explosive crescendo before they drop into a resolution. Their ability to evoke a wide screen cinematic sense through sound has served them well in a series of original soundtracks they have created throughout their career. 
Members

Munaf Rayani: guitar, keyboards
Mark Smith: guitar, keyboards
Michael James: guitar, bass, keyboards
Chris Hrasky: drums


Schedule

Displaying 9 total events

| Show | Venue | City | Date and time | Tickets |
| --- | --- | --- | --- | --- |
| Explosions In The Sky | Royal Oak Music Theatre | Royal Oak, MI (US) | Tue, Sep 26, 2023 07:00 pm | |
| Explosions In The Sky | Agora Theatre | Cleveland, OH (US) | Thu, Sep 28, 2023 08:00 pm | |
| Explosions In The Sky | Franklin Music Hall | Philadelphia, PA (US) | Fri, Sep 29, 2023 08:00 pm | |
| Explosions In The Sky | College Street Music Hall | New Haven, CT (US) | Sat, Sep 30, 2023 08:00 pm | |
| Explosions In The Sky | Roadrunner - Boston | Boston, MA (US) | Sun, Oct 1, 2023 08:00 pm | |
| Explosions in the Sky | 9:30 CLUB | Washington, DC (US) | Tue, Oct 3, 2023 07:00 pm | |
| Explosions in the Sky | 9:30 CLUB | Washington, DC (US) | Wed, Oct 4, 2023 07:00 pm | |
| Explosions In The Sky | Kings Theatre | Brooklyn, NY (US) | Thu, Oct 5, 2023 08:00 pm | |
| Explosions In the Sky | Vicar Street | Dublin, D8 (IE) | Mon, Nov 6, 2023 08:00 pm | |
Comments