Why register as a user?
(This is a one time popup)
With a username, you become a part of our community.
As a member, you can share your knowledge in the following ways.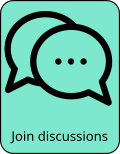 To register, click on the red person icon at the top right or this link.
We will not know anything about you other than your email, used for password confirmation and communications.
For next steps, see FAQ for: How can I register as a user?
Outline

Motherhood is a trio that creates a form of art rock that is jagged, angular, and eclectic. They rarely take a conventional path in their songs, opting for well-placed shifts and turns instead. The result is a fascinating sound that is quirky and somewhat unpredictable. They are a lively band that keeps their options open and likes to bounce the ball around in the court but mostly keeps it within bounds, if that makes sense. It is certainly adventurous music with a lot of ideas and energy. Much like the body of work created by other like-minded bands (such as Wombo, for instance), their work is highly rewarding once the listener acclimates a bit. The backing vocals of bassist and keyboardist Penelope Stevens as opposed to Brydon Crain's lead has Pixies like dynamics about them.
Members

Brydon Crain: guitar, vocals
Penelope Stevens: bass, keyboards
Adam Sipkema: drums
Schedule

We currently have no events listed for Motherhood.
Comments