Why register as a user?
(This is a one time popup)
With a username, you become a part of our community.
As a member, you can share your knowledge in the following ways.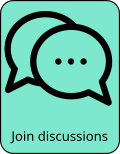 To register, click on the red person icon at the top right or this link.
We will not know anything about you other than your email, used for password confirmation and communications.
For next steps, see FAQ for: How can I register as a user?
Outline

Moses Gunn Collective is a five-piece band that focuses on disco and disco adjacent music. Their earlier work had a strong psychedelic component as well, which receded to the background noticeably on 2022's post-pandemic release Dr. Moses Love Hospital, which was put together mostly by vocalist/guitarist Aiden Moore and guitarist Lewis Stephenson, who shifted the emphasis to the dance element. Their music has generous servings of funky bass lines, upbeat synth action, and the falsetto backing vocals that are the staple of the genre. They also play it relatively cool as far as dance music is concerned. Their psychedelic work, which was more prominent in previous albums, tended to be more folk and blues oriented where the band liked to wrap catchy melodies inside an overall woozy feel.
Members

Aidan Moore: vocals, guitar
Alex Mitchell: bass
Simon Andrews: guitar
Lewis Stephenson: guitar
Samuel Sargent: drums
Schedule

We currently have no events listed for Moses Gunn Collective.
Comments