Why register as a user?
(This is a one time popup)
With a username, you become a part of our community.  
As a member, you can share your knowledge in the following ways.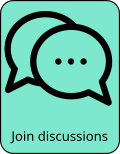 To register, click on the red person icon at the top right or this link.
We will not know anything about you other than your email, used for password confirmation and communications.  
For next steps, see FAQ for: How can I register as a user?
Outline

Neil Frances is the synth pop duo Jordan Feller on keyboards and Marc Gilfry on guitar and vocals. Their music is characterized by tight grooves and upbeat, breezy melodies that fit into the R&B based pop mold. They also mix it up with nu disco frequently. The songs are loaded with melodic hooks and the top-notch production allows them to come across clearly. They play mostly in that comfortable mid tempo range with a seriously relaxed, laid back flow matched by Gilfry's low-key falsetto that is not in any hurry in any way. It is the kind of music that feels like a summer party that is slowly getting under way, being ramped up as people beginning to get engaged with the music: it is lively and dancey with a sway, but not pushy or demanding.
Members

Jordan Feller: keyboards
Marc Gilfry: vocals, guitar
Schedule

Displaying 7 total events

| Show | Venue | City | Date and time | Tickets |
| --- | --- | --- | --- | --- |
| ODESZA: THE LAST GOODBYE TOUR | Place Bell | Laval, QC (CA) | Wed, Jun 14, 2023 07:30 pm | |
| Neil Frances | Hollywood Theatre | Vancouver, BC (CA) | Thu, Jun 15, 2023 08:00 pm | |
| Neil Frances | Common/UNDRGRD | Calgary, AB (CA) | Fri, Jun 16, 2023 10:00 pm | |
| Neil Frances | Midway | Edmonton, AB (CA) | Sat, Jun 17, 2023 08:00 pm | |
| Odesza: The Last Goodbye Tour | American Family Insurance Amphitheater - Summerfest Grounds | Milwaukee, WI (US) | Fri, Jun 30, 2023 07:30 pm | |
| Big Wild with Neil Frances & Rubblebucket | Red Rocks Amphitheatre | Morrison, CO (US) | Thu, Jul 27, 2023 07:00 pm | |
| Lollapalooza - 4 Day Pass with Kendrick Lamar, Billie Eilish, Red Hot Chili Peppers, Odesza, Lana Del Rey, and more! | Grant Park | Chicago, IL (US) | Thu, Aug 3, 2023 03:30 am | |
Comments