Why register as a user?
(This is a one time popup)
With a username, you become a part of our community.
As a member, you can share your knowledge in the following ways.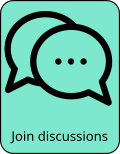 To register, click on the red person icon at the top right or this link.
We will not know anything about you other than your email, used for password confirmation and communications.
For next steps, see FAQ for: How can I register as a user?
Outline

McKinley Dixon is a hip-hop artist whose music has streams of jazz flowing throughout his work. Especially his 2021 album For my Mama And Anyone Who Look Like Her brings free jazz to the front in much the same way Kendrick Lamar did in his 2015 classic, To Pimp A Butterfly. That loose, improvisational feel becomes a part of the melodic framing in Dixon's hands. There are a variety of related styles and textures he presents in his music, which accesses funky grooves, hip-hop beats, jazzy guitar and piano lines, wailing saxophone solos, an occasional horn section, and every now and then, elements of orchestral music for extra flavor. He adopts a conversational, easy going style of rapping that contrasts with the intricate nature of his compositions, arrangements, and lyrics.
Schedule

Displaying 2 total events

| Show | Venue | City | Date and time | Tickets |
| --- | --- | --- | --- | --- |
| Tank and the Bangas | 1884 Lounge | Memphis, TN (US) | Sun, Apr 2, 2023 08:00 pm | |
| McKinley Dixon | Old Blue Last | London (GB) | Tue, May 16, 2023 07:00 pm | |
Comments