Why register as a user?
(This is a one time popup)
With a username, you become a part of our community.
As a member, you can share your knowledge in the following ways.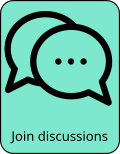 To register, click on the red person icon at the top right or this link.
We will not know anything about you other than your email, used for password confirmation and communications.
For next steps, see FAQ for: How can I register as a user?
Outline

Mal Devisa is the stage name used by singer-songwriter Deja Carr, whose songs tend to bounce between genres as she might be inspired by any number of things, indie folk, hip-hop, neo-soul, or aggressive punk scorchers at any moment. She often leads with her bass, especially on her quieter ballads where it is sometimes the only accompanying instrument. The beat and the groove move to the front when she starts bringing a hip-hop component or constructs one of her tUnE-yArD style layered songs. As a vocalist, she has a powerful, soulful, and precise delivery, slightly slam poetry flavored rapping style, and a pretty visceral garage howl. Her production generally has some rough edges, which is integral to her overall sound. Her more recent work also incorporates jazz elements more overtly than she did early on.
Schedule

We currently have no events listed for Mal Devisa.
Comments