Why register as a user?
(This is a one time popup)
With a username, you become a part of our community.
As a member, you can share your knowledge in the following ways.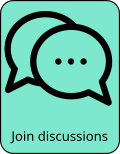 To register, click on the red person icon at the top right or this link.
We will not know anything about you other than your email, used for password confirmation and communications.
For next steps, see FAQ for: How can I register as a user?
Outline

Makaya McCraven is a jazz drummer, producer, and composer who works primarily in the fusion genre, but only in the broadest sense of the world. He has built a career on creating a jazz-based hybrid music that incorporates hip-hop, funk, and electronic as well as various musical traditions from around the world. He may be in his element when he gathers musicians for extended improvisation sessions, takes the recording, and edits and mixes them into complete pieces. He has done this with local musicians in cities with established jazz traditions, such as London, New York, Los Angeles, and Paris over a few of albums and the results highlight a lot of cutting edge music and a diversity in style. This method also informs the shadings of the music he creates, though as a drummer, he is fairly focused on the groove and beat construction rather than flashy gestures. His 2021 album is a reinterpretation of Gil Scott-Heron's last recorded album, I'm New Here.

He is frequently called a "beat scientist", so maybe "groove guru" was taken. 
Schedule

Displaying 5 total events

| Show | Venue | City | Date and time | Tickets |
| --- | --- | --- | --- | --- |
| Makaya McCraven | Bluebird Theatre | Denver, CO (US) | Mon, Oct 17, 2022 08:00 pm | |
| Lulu"s Dwonstairs Presents Makaya McCraven | Lulu's Downstairs | Manitou Springs, CO (US) | Tue, Oct 18, 2022 08:00 pm | |
| Makaya McCraven | Fox Theatre & Cafe | Boulder, CO (US) | Wed, Oct 19, 2022 08:00 pm | |
| Makaya McCraven | Revolution Hall - Portland | Portland, OR (US) | Fri, Oct 21, 2022 08:00 pm | |
| Makaya McCraven | The Independent | San Francisco, CA (US) | Sun, Oct 23, 2022 08:00 pm | |
Comments