Why register as a user?
(This is a one time popup)
With a username, you become a part of our community.
As a member, you can share your knowledge in the following ways.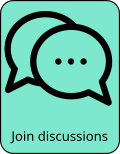 To register, click on the red person icon at the top right or this link.
We will not know anything about you other than your email, used for password confirmation and communications.
For next steps, see FAQ for: How can I register as a user?
Outline

Lorelei K, aka Dahlia Knowles, is a singer-songwriter who works in a hybrid style that merges relatively melodic and shaded darkwave tones with electronic music that comes with an experimental edge. This was especially true in her early work where she explored a variety of textures that range from dissonant, fractured songs to pop ballads with strong beats. She took a stylistic leap on 2022's Swimming Pool Eternity, adopting an expansive approach and developing a broad, cavernous sound that gives her instruments space to grow and build up waves of swelling synths and guitars bursting into a big chorus effect. She scaled back some of her sonic tinkering as a result of that shift, but working on a larger canvas also gave her the chance to create music with deeper emotional resonance.
Schedule

We currently have no events listed for Lorelei K.
Comments