Why register as a user?
(This is a one time popup)
With a username, you become a part of our community.  
As a member, you can share your knowledge in the following ways.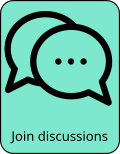 To register, click on the red person icon at the top right or this link.
We will not know anything about you other than your email, used for password confirmation and communications.  
For next steps, see FAQ for: How can I register as a user?
Outline

Perfume Genius is the stage name adopted by singer songwriter Mike Hadreas, who writes songs that are impeccably constructed indie pop pieces with a haunting quality that occasionally steer in the direction of indie rock. His recent work has been exploring a expansive and meditative spaces with the pop factor turned quite a bit down. He has a deep emotional well to draw from and being the skilled songwriter that he is, he knows how to weave all that material into songs while maintaining a balance between rough and polished, raw and guarded. His music tends to be fairly restrained in many ways. He likes adding layers of tension and sometimes building it up with no obvious release at the end. His songs are often lyrical in nature with a lot of subtleties in his melodies. They evoke a sense of longing, especially when he is just pouring his hurt out, seated by a piano, with or without an orchestra in the background.

Somewhere between Angel Olsen and Sufjan Stevens, maybe?
Schedule

Displaying 1 total events
Comments