Why register as a user?
(This is a one time popup)
With a username, you become a part of our community.  
As a member, you can share your knowledge in the following ways.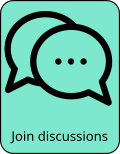 To register, click on the red person icon at the top right or this link.
We will not know anything about you other than your email, used for password confirmation and communications.  
For next steps, see FAQ for: How can I register as a user?
Outline

Jpegmafia (or JPEGMAFIA, to be more exact) is the stage name for Barrington Hendricks, a hip-hop artist and rapper originally from Baltimore. He is an experimental artist who uses odd sounds, synthesized noise snippets, and found sound tapes, as he builds unique musical shapes and textures, which he combines with his sometimes politically loaded lyrics, treating everyone as a fair target. His music was much more jagged and harsh early on, and moved abruptly between fragments. Over time, he developed a sense of continuity within his musical pieces, a theme or a groove that tied the parts together tighter as a unit, getting closer and closer to traditional song dynamics. A lot of his rough edges smoothed out, surfaces polished and the gem that always lay below the surface in his music coming closer to the surface, while staying fully committed to his experimental roots.

This close to being the mad scientist of hip-hop.
Schedule

We currently have no events listed for JPEGMAFIA.
Comments