Why register as a user?
(This is a one time popup)
With a username, you become a part of our community.  
As a member, you can share your knowledge in the following ways.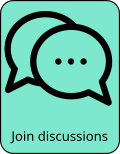 To register, click on the red person icon at the top right or this link.
We will not know anything about you other than your email, used for password confirmation and communications.  
For next steps, see FAQ for: How can I register as a user?
Outline

Danny Brown is a hip-hop artist and a rapper from Detroit whose stylistic choices have been zig-zagging between a rousing, crowd-pleasing hip-hop (see Old) and his more experimental, dissonant, and disquieting work (see XXX, Atrocity Exhibition). His music has gone to different kinds of dark places when he is in the latter mode. In the former, he can be fairly rowdy and explicit, documenting aspects of a life lived on the extremes, euphemistically speaking. He typically has a rapid fire delivery that pushes his music into a frantic pace at times. His later work, uknowhatimsayin¿, though relatively restrained, still displays his wild, bouncing-off-the-walls energy, but with a more deliberate approach to production, which is often attributed to the producer, Q-Tip. 
Schedule

Displaying 19 total events

| Show | Venue | City | Date and time | Tickets |
| --- | --- | --- | --- | --- |
| JPEGMAFIA & Danny Brown – SCARING THE HOES | Marathon Music Works | Nashville, TN (US) | Tue, Jul 25, 2023 08:30 pm | |
| JPEGMAFIA and Danny Brown | Old Forester's Paristown Hall | Louisville, KY (US) | Wed, Jul 26, 2023 08:30 pm | |
| JPEGMAFIA & Danny Brown - SCARING THE HOES | Old National Centre | Indianapolis, IN (US) | Fri, Jul 28, 2023 07:30 pm | |
| JPEGMAFIA & Danny Brown - SCARING THE HOES | Roxian Theatre | Pittsburgh, PA (US) | Sun, Jul 30, 2023 07:30 pm | |
| JPEGMAFIA & Danny Brown - SCARING THE HOES | State Theatre | Portland, ME (US) | Thu, Aug 3, 2023 08:30 pm | |
| JPEGMAFIA w/ Danny Brown | College Street Music Hall | New Haven, CT (US) | Sun, Aug 6, 2023 08:30 pm | |
| JPEGMAFIA and Danny Brown | Franklin Music Hall | Philadelphia, PA (US) | Tue, Aug 8, 2023 08:30 pm | |
| JPEGMAFIA & Danny Brown - SCARING THE HOES | The Rooftop at Pier 17 | New York, NY (US) | Wed, Aug 9, 2023 07:30 pm | |
| JPEGMAFIA w/ Danny Brown | Terminal 5 | New York, NY (US) | Fri, Aug 11, 2023 08:00 pm | |
| JPEGMAFIA and Danny Brown | Roadrunner - Boston | Boston, MA (US) | Sat, Aug 12, 2023 08:30 pm | |
| JPEGMAFIA and Danny Brown | Rams Head Live! - Baltimore | Baltimore, MD (US) | Sun, Aug 13, 2023 08:00 pm | |
| JPEGMAFIA and Danny Brown | The National | Richmond, VA (US) | Wed, Aug 16, 2023 07:30 pm | |
| JPEGMAFIA and Danny Brown | The Tabernacle Atlanta | Atlanta, GA (US) | Thu, Aug 17, 2023 08:00 pm | |
| JPEGMAFIA & Danny Brown - SCARING THE HOES | Revolution Live at the Backyard | Ft Lauderdale, FL (US) | Sat, Aug 19, 2023 07:00 pm | |
| JPEGMAFIA and Danny Brown | The Vanguard | Orlando, FL (US) | Sun, Aug 20, 2023 07:00 pm | |
| JPEGMAFIA & Danny Brown - SCARING THE HOES | The Joy Theater | New Orleans, LA (US) | Tue, Aug 22, 2023 08:00 pm | |
| JPEGMAFIA and Danny Brown | Warehouse Live | Houston, TX (US) | Thu, Aug 24, 2023 08:00 pm | |
| JPEGMAFIA and Danny Brown | Stubb's Waller Creek Amphitheater | Austin, TX (US) | Fri, Aug 25, 2023 07:00 pm | |
| JPEGMAFIA w/ Danny Brown | The Factory in Deep Ellum | Dallas, TX (US) | Sat, Aug 26, 2023 08:00 pm | |
Comments