Why register as a user?
(This is a one time popup)
With a username, you become a part of our community.  
As a member, you can share your knowledge in the following ways.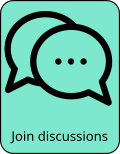 To register, click on the red person icon at the top right or this link.
We will not know anything about you other than your email, used for password confirmation and communications.  
For next steps, see FAQ for: How can I register as a user?
Outline

Earl Sweatshirt (born Thebe Kgositsile) is a hip-hop artist and rapper who was also a member of the Odd Future collective in Los Angeles. His first release, a self-titled mixtape drew a lot of attention with the dark gothic nature of his music, scaffolded by his with deep and resonating bass tones.  Subsequent albums saw Sweatshirt lighten up on the doom to some extent and shift towards a more experimental and fractured sound. His songs are often short and do not dwell on a particular groove.  Where his music stands out is the way in which he mixes different sonic elements, chopped up samples, and controlled dissonance in order to create imaginative and challenging textures. The result is beautifully eerie, subversive, and edgy hip-hop. 

Of the Odd Future members who moved on to bigger things, he is the edgy experimental one.
Schedule

We currently have no events listed for Earl Sweatshirt.
Comments