Why register as a user?
(This is a one time popup)
With a username, you become a part of our community.  
As a member, you can share your knowledge in the following ways.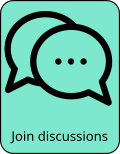 To register, click on the red person icon at the top right or this link.
We will not know anything about you other than your email, used for password confirmation and communications.  
For next steps, see FAQ for: How can I register as a user?
Outline

JayWood (not to be confused with the Chicago-based rapper Jay Wood) is the stage name used by Jeremy Haywood-Smith, an indie artist whose music has elements of dream pop and psychedelic pop, along with some funk. His songs can be understated at times as his arrangements and vocal style can be somewhat toned down. He has a smooth, unimposing voice that has some of Stephen Malkmus' slithery delivery, which gives his music a bit of Pavement meets Unknown Mortal Orchestra vibe. His 2021 EP Some Days is actually a reworking of his first release. His subsequent album, Slingshot (2022), was where he also started tipping his toes into the R&B world with songs that embrace some of those elements, keeping it laid-back while mixing them with a touch of jazz and hip-hop as well.
Schedule

We currently have no events listed for JayWood.
Comments