Why register as a user?
(This is a one time popup)
With a username, you become a part of our community.
As a member, you can share your knowledge in the following ways.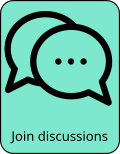 To register, click on the red person icon at the top right or this link.
We will not know anything about you other than your email, used for password confirmation and communications.
For next steps, see FAQ for: How can I register as a user?
Outline

Flume is the stage name for Harley Streten, a producer and electronic artist whose layered sound and complex beats earned him acclaim in the world of electronic dance music. He generally brings elements of downtempo and house together, but perhaps the most prominent aspect of his work is the way his beats tend to have the broken, uneven feel and the way he plays them against his otherwise smooth melodic lines. He also uses various electronic effects as part of his rhythmic structure in addition to creating textures with them. The initial influence of dub beats on his music receded over time in favor of a glitchy flow that comes across as his nod to hyperpop in some ways. He collaborates with some remarkable musicians on his work, including Chet Faker, Vince Staples, Caroline Polachek, and Damon Albarn.

Alison Wonderland, Louis the Child, Mura Masa
Schedule

We currently have no events listed for Flume.
Comments