Why register as a user?
(This is a one time popup)
With a username, you become a part of our community.  
As a member, you can share your knowledge in the following ways.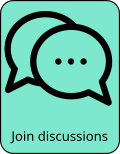 To register, click on the red person icon at the top right or this link.
We will not know anything about you other than your email, used for password confirmation and communications.  
For next steps, see FAQ for: How can I register as a user?
Outline

Caroline Polachek started out heading Chairlift, a synth-pop band along the lines of Yeasayer in the late '00s, then moved on to explore the contours of vocal electronic music on a solo project as Ramona Lisa, and then dove deeper into the ambient sound as CEP in '17. When she started recording under her own name, she was back to the Chairlift territory but with a clearer concept on the kind of pop she was shooting for and with a sharper sound. Her synth pop is modified in ways that is not dance-oriented as much, though she does go there on occasion. She has a fairly diverse range of songs going from big, anthemic pop pieces to quiet and tender ballads and artsy pieces. Her vocals stay somewhere between modern pop and R&B. She makes good use of the space she has been exploring since her ambient days, keeping her arrangements crisp and uncluttered.
Schedule

Displaying 1 total events
Comments