Why register as a user?
(This is a one time popup)
With a username, you become a part of our community.  
As a member, you can share your knowledge in the following ways.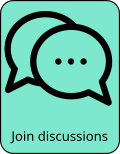 To register, click on the red person icon at the top right or this link.
We will not know anything about you other than your email, used for password confirmation and communications.  
For next steps, see FAQ for: How can I register as a user?
Outline

Originally from Iowa City, Iowa, Elizabeth Moen is a singer/guitarist/songwriter whose work has gone through a few changes since her early beginnings in the mid '10s. She has strong grounding in indie folk with a distinct country/blues flavor lurking under the surface, which came more to the front in her second album, That's All I Wanted (2017). Her blues-inspired electric guitar work adds a somewhat mournful dimension to her emotionally resonant, low to mid tempo ballads. She has been exploring her higher gear in her more recent work, rocking out a bit more often and more overtly. She has a powerful voice and a soulful delivery that often feels like she is getting ready for a deep growl that somehow never quite surfaces.
Schedule

We currently have no events listed for Elizabeth Moen.
Comments