Why register as a user?
(This is a one time popup)
With a username, you become a part of our community.  
As a member, you can share your knowledge in the following ways.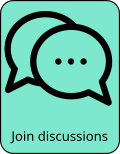 To register, click on the red person icon at the top right or this link.
We will not know anything about you other than your email, used for password confirmation and communications.  
For next steps, see FAQ for: How can I register as a user?
Outline

Charlotte Cornfield is a Toronto based multi-instrumentalist singer-songwriter who works in the indie folk style (even though she actually started out as a jazz drummer) and writes introspective songs that move along at a deliberate pace. Her songs are generally infused with a sense of intimacy and directness, and project warmth and familiarity. They are typically at the mid tempo range though she does have the next gear up that brings her into a comfortable indie rock cadence. Her music strikes a nice balance between the melodic and lyrical elements, and lets her expressive voice carry the songs, while her lyrics are candid and very well-crafted, especially in terms of landing an emotional punch. She also adds a layer of humor to her songs, which actually helps soften the said punch.
Schedule

We currently have no events listed for Charlotte Cornfield.
Comments