Why register as a user?
(This is a one time popup)
With a username, you become a part of our community.
As a member, you can share your knowledge in the following ways.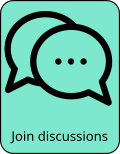 To register, click on the red person icon at the top right or this link.
We will not know anything about you other than your email, used for password confirmation and communications.
For next steps, see FAQ for: How can I register as a user?
Outline

Ada Lea is the Montreal based singer songwriter, as well as painter and visual artist Alexandra Levy, whose songs tend to be mostly mid tempo affairs that vary between solo guitar affairs and a basic rock band set up.  Her singing voice is relatively understated but the instrumentation is quite sharp.  Her debut album, 2019's what we say in private had an interesting way to mix sad and droney material with angular interludes. In her 2021 follow up, one hand on the steering wheel..., the balance between the melodic and the lyrical aspects of her music had become more even. Her songs generally have a nice and easy flow with a strong folk feel.
Schedule

We currently have no events listed for Ada Lea.
Comments