Why register as a user?
(This is a one time popup)
With a username, you become a part of our community.  
As a member, you can share your knowledge in the following ways.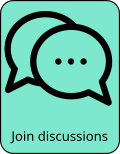 To register, click on the red person icon at the top right or this link.
We will not know anything about you other than your email, used for password confirmation and communications.  
For next steps, see FAQ for: How can I register as a user?
Outline

Blondhsell is the stage name used by singer-songwriter Sabrina Teitelbaum, who writes mid tempo confessional indie rock songs with strong and clear melodies that are as catchy as they are understated. Her songs have a bit of a folk edge, but she can also turn out solid scorchers (see "Veronica Mars"). Her songs are candid and introspective, and she is quite deft in her phrasing like a modern day Liz Phair. Teitelbaum recorded mostly electronic oriented pop songs under the name BAUM before she shifted directions and presumably found her voice as Blondshell. 
Schedule

Displaying 3 total events
Comments