Why register as a user?
(This is a one time popup)
With a username, you become a part of our community.  
As a member, you can share your knowledge in the following ways.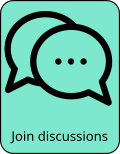 To register, click on the red person icon at the top right or this link.
We will not know anything about you other than your email, used for password confirmation and communications.  
For next steps, see FAQ for: How can I register as a user?
Outline

Led by guitarist singer Jonathan Horsley and mostly operating like an art collective, Beach Bums is the kind of band that has never quite bothered to define themselves in any specific genre or a range of genres. Punk? Absolutely. Rap? Anytime. Shoegaze? Sure. Lo-fi acoustic underground type singer-songwriter stuff? Why Not? To be sure, whatever style they lean towards at any moment, they are all in on that. So moving from track to track on any given Beach Bums album can be a fun experience of unexpected turns in and of itself. They can turn to grunge on one song, then flip to some loungey jazz crooner on the next. The band has a good pool of talent on its roster to be able to string together a diverse array of songs and be able to pull off all the changes in musical direction they take along the way. 
Members

Elijah Alamo: bass
Joe Contreras: keyboards
Jonathan Horsley. aka Jawntang: guitar, vocals
Randolph Calixto: guitar
Keanu Harvin, aka Kunu: drums, rapping
Schedule

We currently have no events listed for Beach Bums.
Comments