Why register as a user?
(This is a one time popup)
With a username, you become a part of our community.  
As a member, you can share your knowledge in the following ways.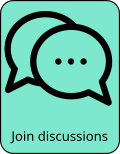 To register, click on the red person icon at the top right or this link.
We will not know anything about you other than your email, used for password confirmation and communications.  
For next steps, see FAQ for: How can I register as a user?
Outline

Beach Goons is a surf punk band from San Diego, with dynamic delivery, high speed, loud guitars, and also a lot of versatility in their songwriting and instrumentation. They have no difficulty sliding in and out of grunge and garage mode with a nod at the '90s, but they also know how to pull back and relax the tone a bit, sweeten up the melodies, or even take it down another notch and put together instrumentals that meander around a set of chords. The songs are rich in melodies, some of them are in Spanish, and some of them have Spanish titles but the songs are in English. They do not stick to a single formula in their arrangements, which suggests a band with deeper musical aspirations.

Following the lineage of San Diego bands with a rougher edge.
Members

Pablo Cervantez: guitar vocals
Chris Moran: drums
David Orozco: bass
Schedule

We currently have no events listed for Beach Goons.
Comments