Why register as a user?
(This is a one time popup)
With a username, you become a part of our community.  
As a member, you can share your knowledge in the following ways.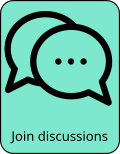 To register, click on the red person icon at the top right or this link.
We will not know anything about you other than your email, used for password confirmation and communications.  
For next steps, see FAQ for: How can I register as a user?
Outline

Vundabar is an indie pop band whose overall sound has gone thorough some changes in the past couple of years. Their more recent work is made up of catchy, upbeat tunes that get the feet moving for sure, but do not actually feel terribly happy. The guitars are jangly, the bass has a nice groove that can get a little funky occasionally, and the vocalist Brandon Hagen delivers their songs with a spark and a bounce, but also with an implied sigh in his voice. Their earlier work was on the much harder side, with an aggressive tone that was somewhat reminiscent of Pixies in places: not so much their trademark quiet/loud/quiet dynamics but in the attack of the guitars, their tonal choices, etc. Those songs were far more forceful and they rocked harder. That said, their music always presented rich textures, including occasional jazzy chords.
Members

Brandon Hagen: vocals, guitar
Zack Abramo: bass
Drew McDonald: drums
Schedule

Displaying 1 total events
Comments