Why register as a user?
(This is a one time popup)
With a username, you become a part of our community.  
As a member, you can share your knowledge in the following ways.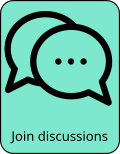 To register, click on the red person icon at the top right or this link.
We will not know anything about you other than your email, used for password confirmation and communications.  
For next steps, see FAQ for: How can I register as a user?
Outline

Why Bonnie is an Austin based band led by singer/guitarist Blair Howerton. They play indie rock with a tip of the hat towards the more folk-oriented, gentle country rock of artists like Shawn Colvin and Sheryl Crow. Howerton's understated vocals and the band's overall laid back sound and mellow tones give their music a nice and easy flow. The songs often come with plenty of quality hooks to keep the engine rolling forward. Their earlier recordings, i.e., the initial EPs, were more on the jangly side with uptempo pop and some  dream pop vibes perhaps along the lines of The Cranberries.
Members

Blair Howerton: guitar, vocals
Kendall Powell: keyboard
Sam Houdek: guiitar
Chance Williams: bass
Josh Malett: drums
Schedule

Displaying 2 total events
Comments