Why register as a user?
(This is a one time popup)
With a username, you become a part of our community.
As a member, you can share your knowledge in the following ways.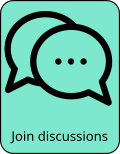 To register, click on the red person icon at the top right or this link.
We will not know anything about you other than your email, used for password confirmation and communications.
For next steps, see FAQ for: How can I register as a user?
Outline

Balimaya Project is a large scale London based group that combines authentic West African music of the Mandé people with western jazz in ways that feel very much at home in the context of the city's ever expanding multi-ethnic jazz scene. It is led by percussionist Yahael Camara Onono, who has put together quite an ensemble that uses a large array of instruments that are native to Mandé, including the kora, djembe, and balafon, along with various forms of dunun. Their music has a highly percussive nature, as one would expect, with West African rhythms and harmonies taking the center stage, backed by a sublime brass section. The resulting fusion is quite a rush as a work of Afrobeat and jazz that carries on the traditions of the African diaspora.  
Members

Yahael Camara Onono: djembe, kenkeni
Skanda Sabbagh: dounounba
Jali Bakary Konteh: kora
N'famady Kouyaté: balafon, sangban
Godwin Sonzi: guitar
Jonathan Monga Moko: bass
Adeegun Crispin Robinson: congas
Aboubacar Konate: kamelen ngoni, sangban
Nathaniel Cross: trombone
Elias Jordan Atkinson: trumpet, flugelhorn
Jay Phelps: trumpet
Joe Bristow: trombone
Moses Olukayode: talking drum
Yohan Kebede: keyboard
Triston Dubison: kit
Schedule

We currently have no events listed for Balimaya Project.
Comments